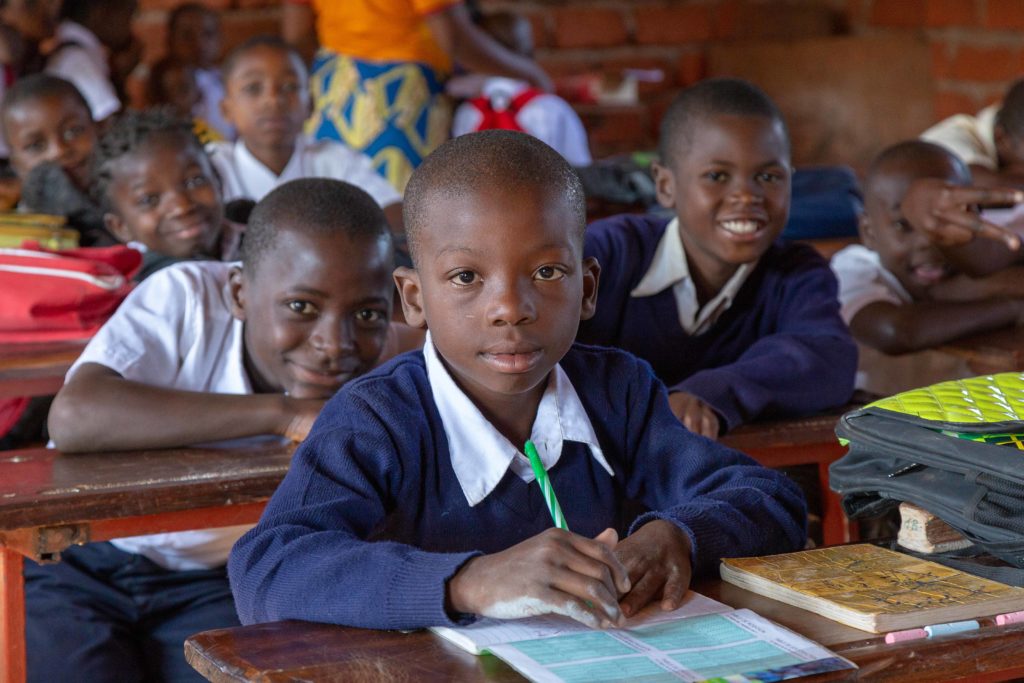 The 1st of June 2019 marks International Children's Day, while on 12 June 2019 it is World Day Against Child Labour. The development of viable, practical alternatives to child labour has been a major challenge across the global mining sector for some time. We are proud to be able to say that ERG is now an industry leader in this area, as evidenced by the following programmes and initiatives.
Most notably, in 2018 we launched our Clean Cobalt Framework, which sets out our approach to socially responsible production and supply chains. The framework comprises seven goals, which include our commitment to zero tolerance for child labour in our cobalt supply chain and to working in partnerships to support sustainable development. The Clean Cobalt Framework is currently being implemented at our Metalkol RTR site. The principles are also being implemented across other ERGA assets in the DRC, which builds on our integrated SHS Management System. This System recently introduced modules on human rights and Artisanal and Small-scale Mining (ASM).
The Clean Cobalt Framework goals are supported by a range of important investments in community programmes designed to improve the lives of local communities and children negatively affected by the impacts of illegal ASM.
Key activities include a three-year partnership with the Good Shepherd International Foundation. The Foundation is building a child protection centre near Metalkol RTR that offers free education to local primary and secondary school children, as part of a holistic programme aimed at supporting children who work in ASM. ERG's investment in the Good Shepherd International Foundation initiative is helping over 1,800 vulnerable children access basic education and other services, including counselling, health care and access to referral systems for physical abuse. In 2018, the initiative contributed to assisting families achieve food security through alternative livelihood projects, helping women gain alternative livelihood skills and helping women and girls to start their own micro-enterprises. ERG has donated more than US$1 million to support this programme since 2017.
In December 2018, we also announced our support for a major one-year partnership with international development organisation and co-founding member of the Global Battery Alliance, Pact. The Children Out of Mining Programme aims to raise awareness and strengthen child protection through a range of tailored capacity-building programmes in the communities surrounding Metalkol RTR. It also directly supports miners aged between 15 and 17 through a six-month vocational training programme and apprenticeships, accompanied by short-term remuneration to help them transition into alternative employment.
As a founding member and co-chair of the Global Battery Alliance, we are actively working with partners across the supply chain to address the root causes of child labour and impacts of ASM.
These initiatives offer a few highlights from ERG's much broader commitment to improving life development opportunities available to the communities within which our Group operates. They are all ongoing, and through our collective effort, they will continue to improve, support and develop sustainable livelihoods for Africa's children in the years ahead.