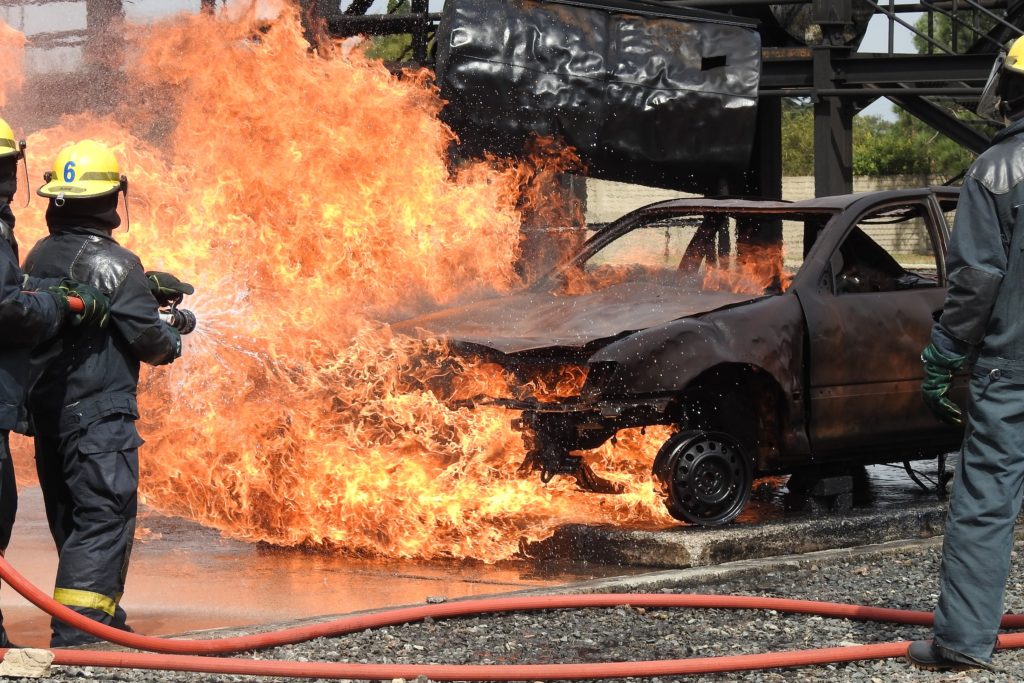 In April, Frontier Mine's Emergency Response Team (ERT) completed hands-on training in Advanced Industrial Firefighting presented by Emergency Training Solutions in Vereeniging, South Africa. This course forms part of the team's extensive upskilling in emergency rescue.
Our colleagues at Frontier Mine were exposed to many scenarios simulating actual emergencies. These sessions transformed the team into formidable firefighters with skills in structural firefighting, petrochemical fires, gas fires, vehicles and equipment on fire, electrical fires and indoor search-and-rescue techniques. They now have a solid understanding of how the different types of fire will behave under various circumstances and how to deal with it effectively.
The ERT team strongly believes that commitment and sacrifice are vital in dealing with any emergency situation.