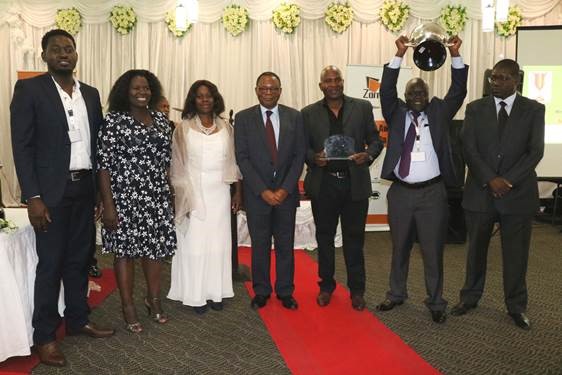 A hearty congratulations to the Chambishi Metals team on their award presented at the Chamber of Mines' Annual Mining Awards Gala held on 2 November in Ndola, Zambia.
In competition with seven other mining companies, Chambishi Metals was recognised as the "Best performer in Occupational Health and Safety for the Year 2017". Their hard work in ensuring a good safety record for the year and measures put in place to ensure continued safety of workers, visitors, property and contractors to the plant, saw them walk away with a large silver floating trophy, as well as a smaller award to be showcased by the business.
The Mining Awards are presented each year to deserving mining houses to recognise and promote service and excellence in Zambia's mining industry. The gala occasion also provides an opportunity for key players in the industry to showcase their achievements and share experiences.
ERGA remains committed to our objective of zero harm; we put safety first and believe that every employee has the right to return home unharmed every day.