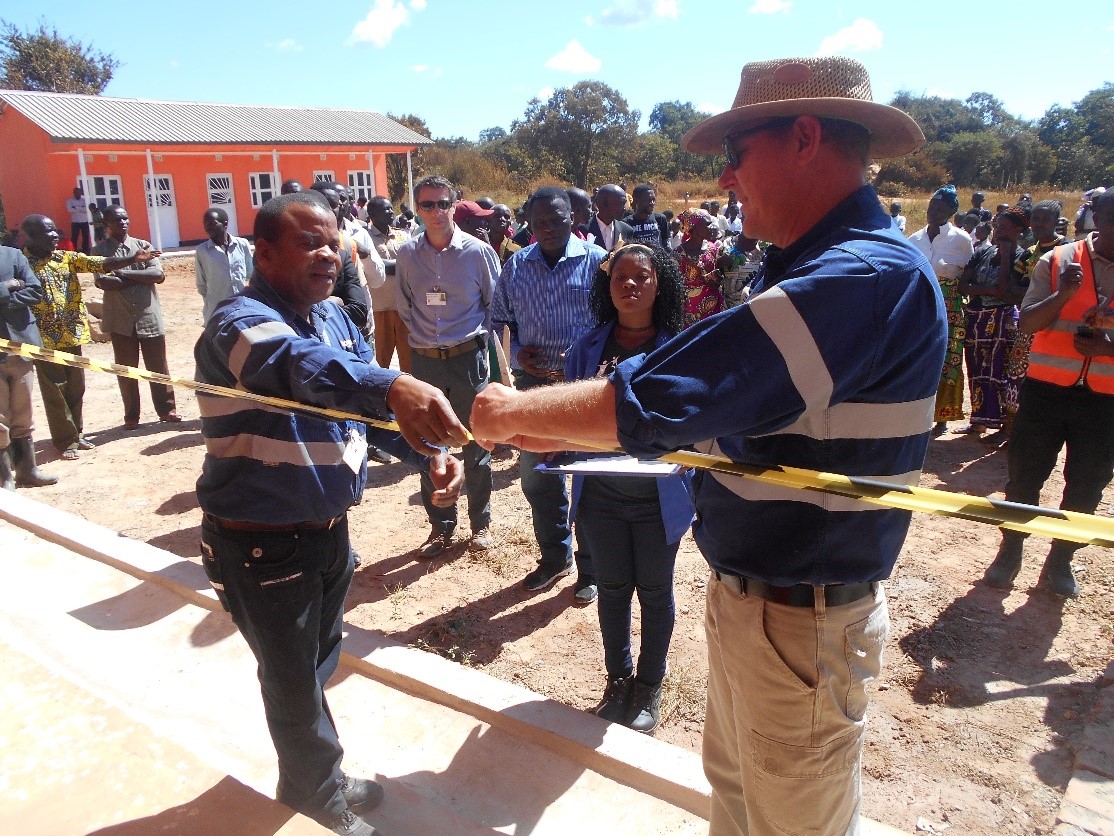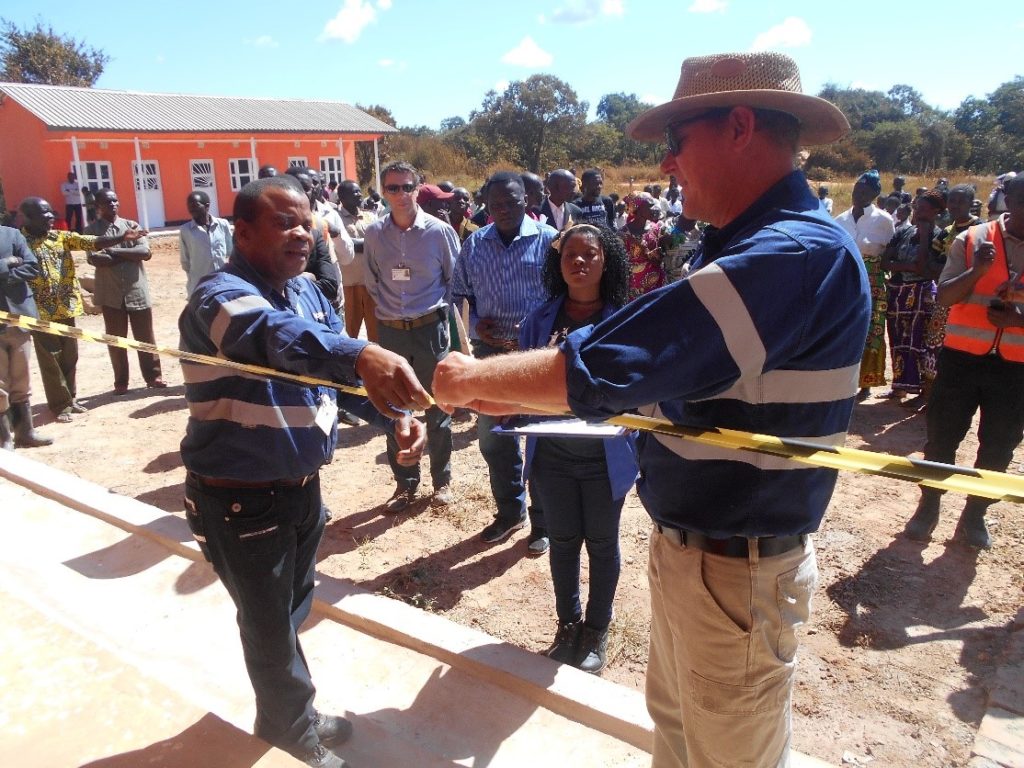 Excitement was high when the new primary school at Kabumba was handed over to the community on 25 May this year. The ceremony was conducted by John Robertson (General Manager, Frontier Mine), the Administrator of the Sakania Territory Antoine Luwa Liyolelo, the Chief and Development Committee of Kabumba, as well as the teachers of the school. There are 220 children enrolled, under the care of four teachers.
The school infrastructure includes an administrative block with three offices as well as an ablution block.
At the ceremony, John Robertson thanked all the stakeholders who made this project possible and urged the community to keep the school in good condition for the future of the children. The Kabumba community expressed their gratitude and promised to keep it up.
A borehole has been drilled and solar panels will soon be delivered to pump water. The school is also eagerly awaiting the delivery of new school benches and office furniture.