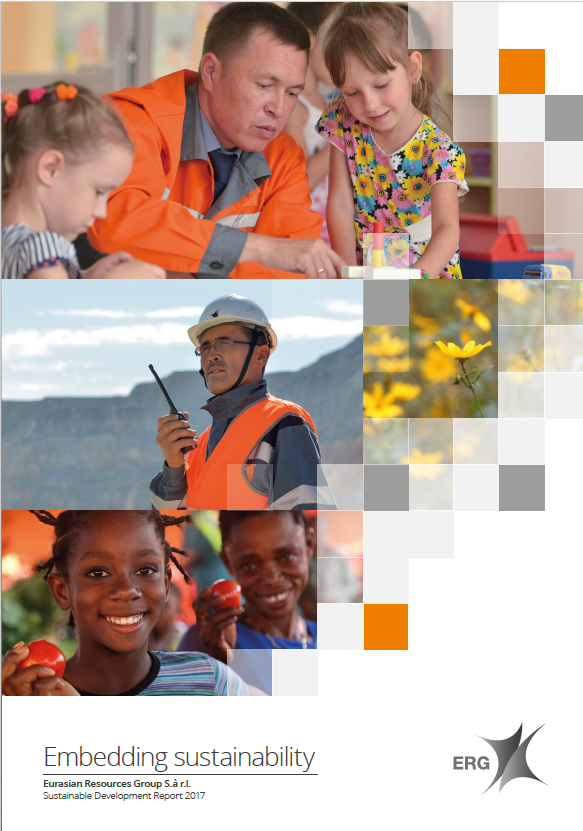 Eurasian Resources Group is fully committed to being a sustainable and responsible business and we are proud of the progress we have made. The theme of our 2017 Report – Embedding Sustainability – reflects ERG's journey to achieve integrated sustainability across all areas of our business to ensure we generate sustained, shared benefits for all stakeholders over the long-term.
The report is also significant as it brings the Group into closer alignment with international best practice and reporting standards. It integrates a corporate level materiality assessment and new business strategy framework.
In 2017, the Group advanced its growth and renewal projects enabling the business to be well-positioned for the future whilst supporting the global 'Green Economy' through the production of ferroalloys, cobalt, copper and aluminium.
We made progress to support our Zero Harm vision, including the introduction of a new corporate safety improvement programme in Kazakhstan and the implementation of a new SHEC (Safety, Health, Environment and Communities) management system in Africa aligned with International Finance Corporation Performance Standards.
Our Smart Mine project in Kazakhstan is an obvious example of how we are actively working to prepare the Group so that it can reap the benefits of Industry 4.0. The Innovators' Forums are helping us to facilitate new ways of doing things at our operations and the ERG Academy is equipping our employees with the skills to apply transformation in practice.
A particular highlight is our commitment to support the supply of clean cobalt, for example, through the Global Battery Alliance, a World Economic Forum Initiative, of which ERG is a Founding Member. The Alliance strives to create a sustainable value chain for lithium-ion batteries to power the Fourth Industrial Revolution.