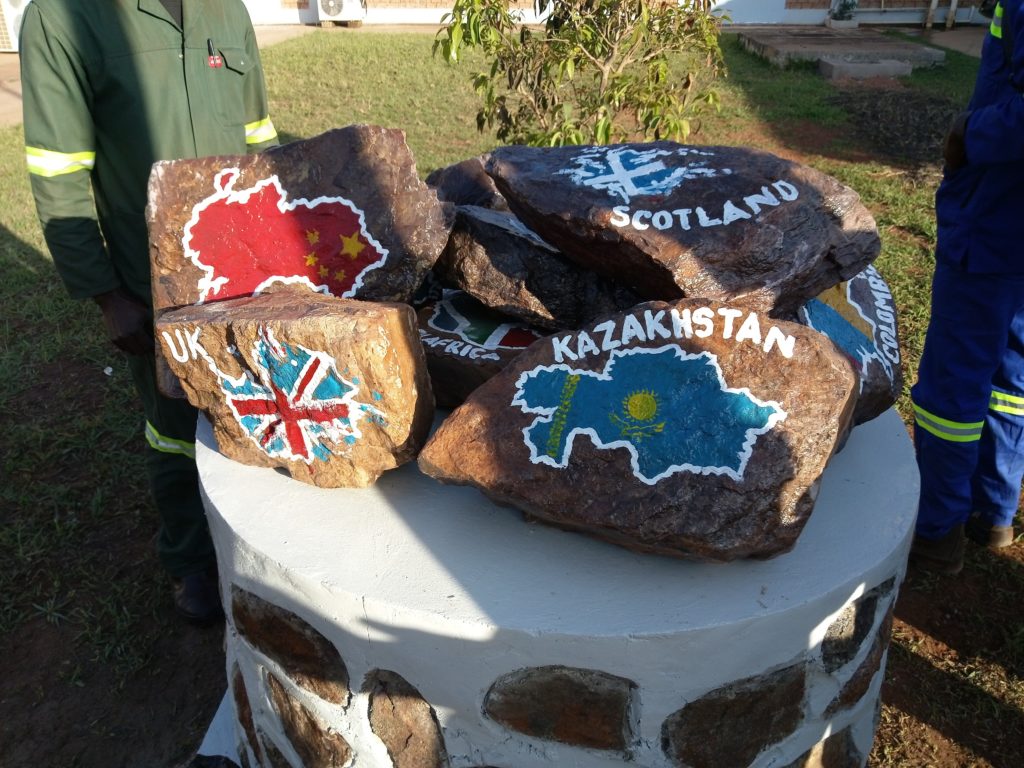 World Day for Cultural Diversity for Dialogue and Development took place on 21 May. The United Nations proclaimed this a special day, as they strongly believe that "bridging the gap between cultures is urgent and necessary for peace, stability and development."
True to their motto – Pamoja Tuta Weza – our Metalkol RTR colleagues also seized the day and made sure that it did not pass without notice. They took time off their busy schedule to acknowledge the fifteen different nationalities who closely work together on a daily basis with the same vision of creating a world-class outfit.
Together, the teams erected a monument with the different countries' flags painted on stones. This ceremony is testimony to the integration of our talented workforce and the intercultural dialogue actively taking place in our multinational company.