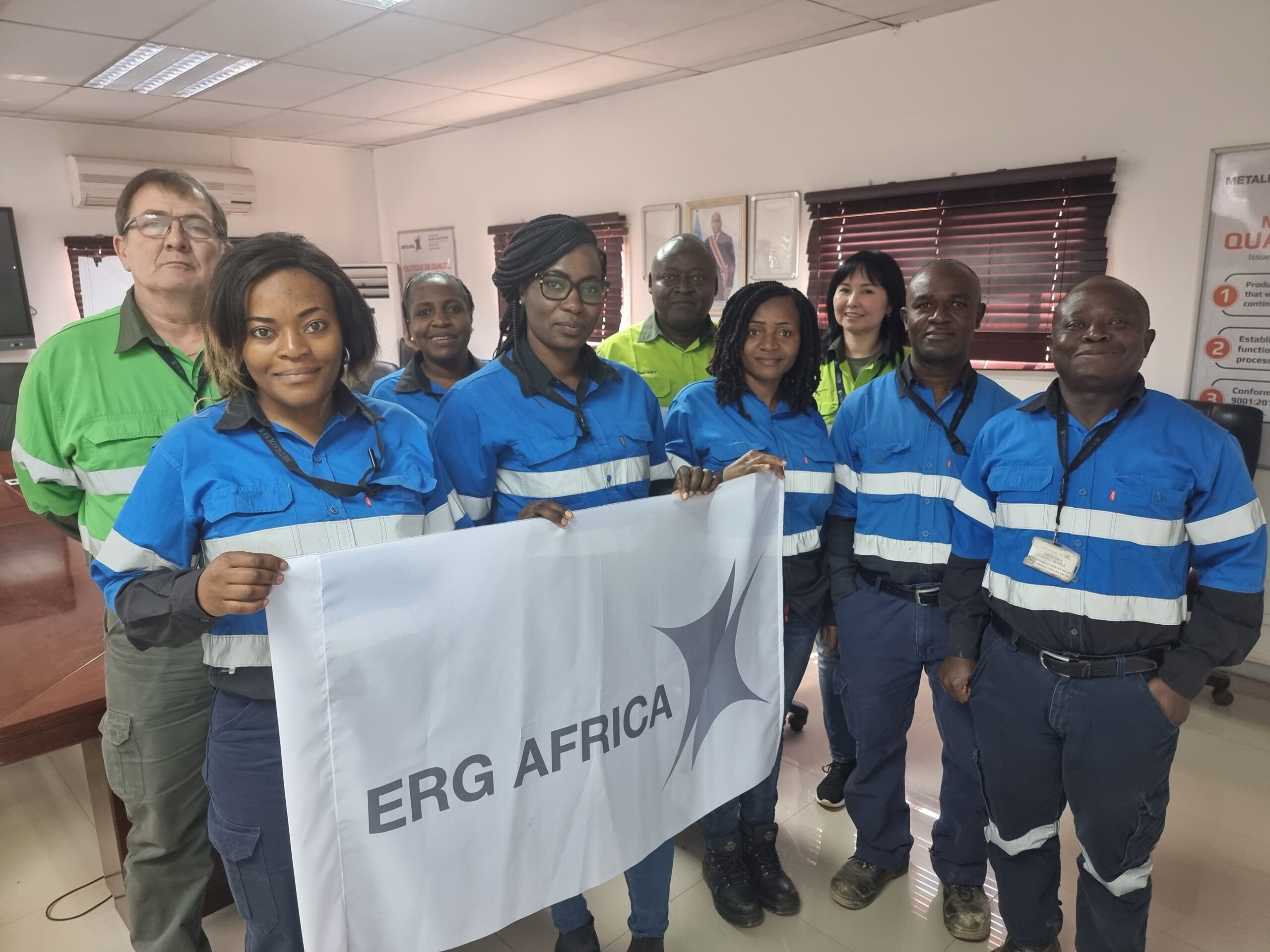 2022 has offered many highlights for Eurasian Resources Group (ERG) at a Group, regional and operational level. However, few milestones create such immense pride as honouring our vision by acting as a sustainable and socially responsible natural resources company. At Metalkol RTR this month, we celebrated exactly that as General Manager, Paul Viljoen, welcomed three new students to the mine's Geology Graduate Programme.
Programmes such as these are important to ERG because they do not only provide opportunities to graduates, but also ensure that they are trained for mines of the future, offering sustainable career paths and serving as a source of inspiration for those who encounter them in other spheres of their lives.
The three graduates, Belinda Ilunga, Patricia Tshinguz and Gloria Kaj, will participate in a yearlong programme featuring several courses set to enhance their studies with practical and future focused skills including grade control, hydrology, mine planning and, mineral exploration and sampling.
Members of the Metalkol RTR leadership team including Samual Boachie, Head of the Geology and Mining Department and Sholpan Danyarova, Head of Talent and Organisational Development, extended a warm welcome on behalf of the ERG team. Both expressed their excitement to be furthering talent development at Metalkol RTR and affording the three female candidates a positive and educational adventure.