World Youth Skills Day is observed on the 15th of July each year. The celebration is aimed at raising awareness among the youth about technical and vocational education training, and the development of other skills relevant to both local and global economies.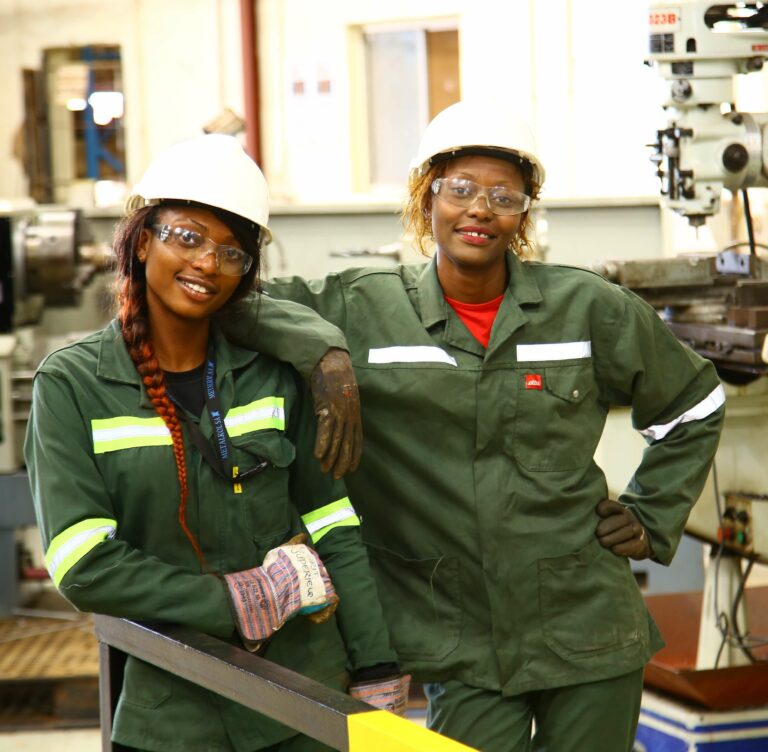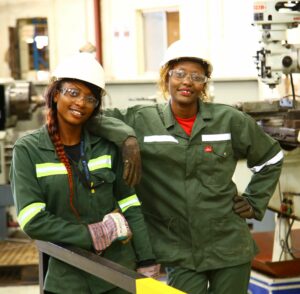 For ERG Africa, World Youth Skills Day is not just a one-day celebration, but an ongoing commitment to play our part in for building a future skills pipeline of talented young people within our host communities. This ambition is demonstrated by our Metalkol RTR Engineering Apprenticeship and Training Programme. Launched in October 2022, the 18-month programme is currently playing a critical role in equipping eight apprentices with boiler-making, fitting, electrical and instrumentation skills.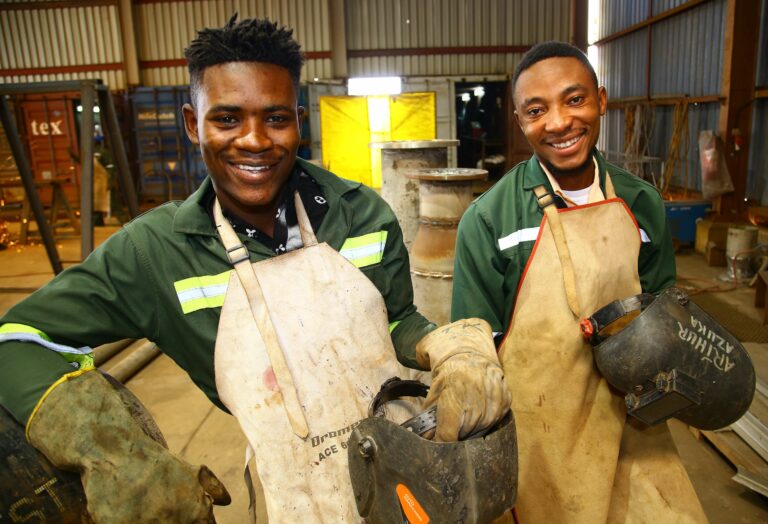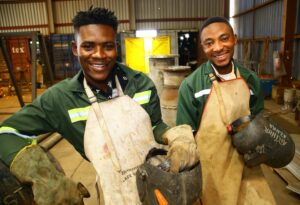 The programme is open to youths between the ages of 18 and 28, with candidates being selected from the nine villages around Metalkol RTR. The intake of apprentices is selected through a structured interview and psychometric testing process that enabled them to be strategically placed based on their aptitudes and career interests. Each apprentice is then paired with a supervisor and mentor, and a team to guarantee support throughout the programme.
The programme is monitored by the DRC's National Institute of Professional Preparation (INPP), the government body that supervises and certifies vocational training in the country. At the end of the programme, each apprentice is required to submit a portfolio of evidence for evaluation by the INPP after which they are granted a trade qualification.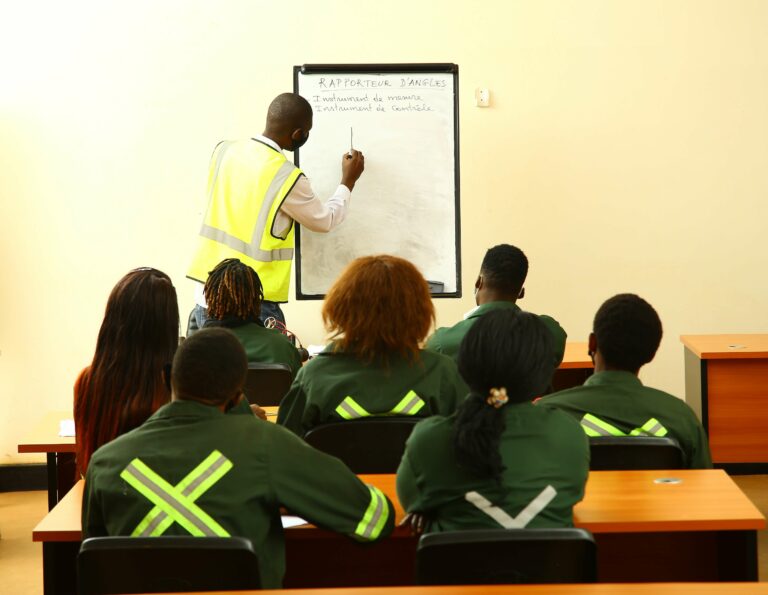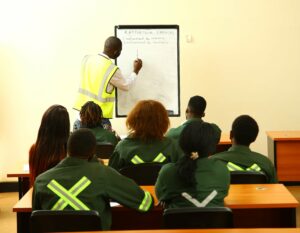 "The Metalkol RTR Engineering Apprenticeship and Training Programme provides our apprentices with an opportunity to take part in a practical and enriching experience in the workplace. With up to fifteen modules per discipline, the programme prepares each of them for any jobs which they may qualify for at Metalkol RTR or employment anywhere where INPP verified qualifications are recognised," Henry Siboza, Safety, Health, Sustainability and Social Community Manager.
"With one of ERG Africa's goals is to grow the representation of women in all divisions of the business, half of the apprentices on the programme are women. ERG Africa recognises the need to foster gender equality in the mining sector," he continued.
Meet our apprentices!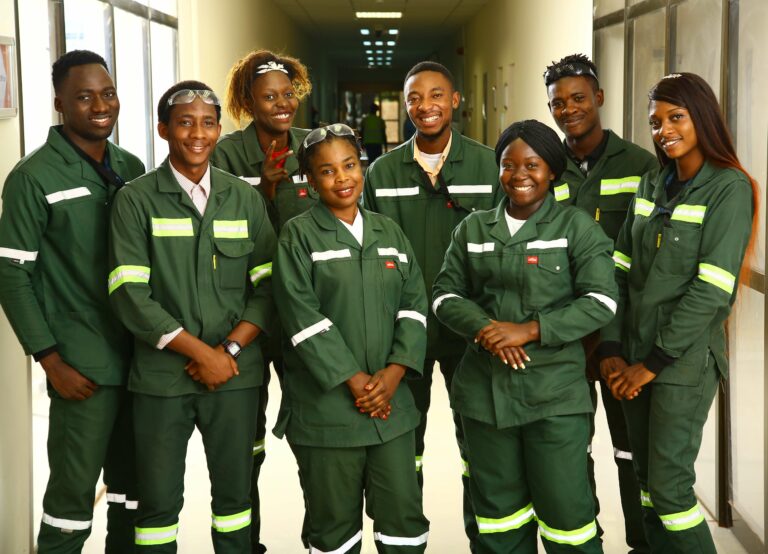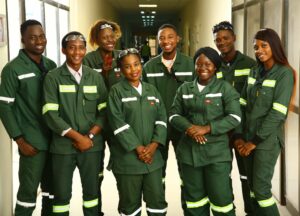 Our Metalkol RTR apprentices for the 2021/2022 intake:
Merveil Kabwit Kasap and Joel Ilunga Mwanza, studying boiler-making
Chirack Ngwej Athanase and Alain Kabulo Mandrena, studying instrumentation
Graciel Katanga Matemba and Alice Ndala Wa Mbayo, studying fitting
Bibiche Tshimbu Kabala and Lola Kyeusi Kizanga, studying electrical
Here's what some of our female apprentices had to say about their experience: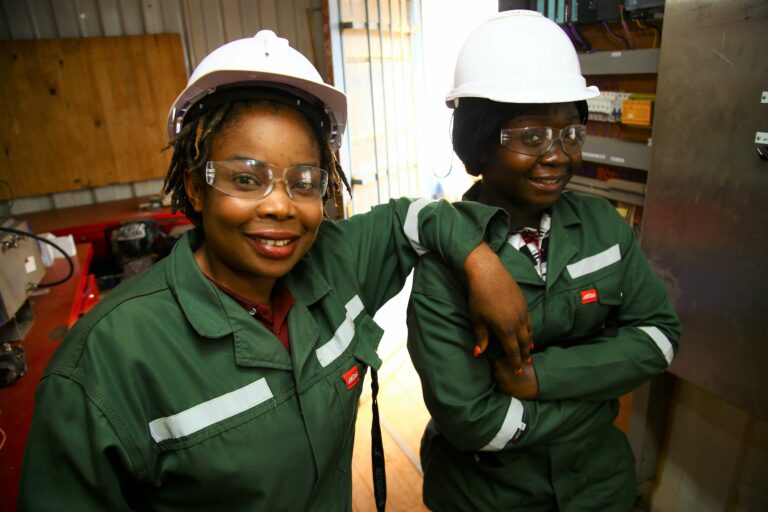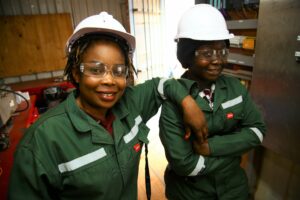 Graciel Katanga Matemba, Mechanic
"It has been a wonderful experience learning on the job in a stimulating industry such as mining. Thanks to the programme, I now have more knowledge of mechanics, especially in centrifugal pump maintenance and repair. I hope to work at Metalkol after my training."
Alice Ndala Wa Mbayo, Fitter
"The apprenticeship has given me the opportunity to gain skills that will make me stand out wherever I work in the future. I'm proud that in just eight months, I already know how to carry out preventive maintenance of electrical installations."
Lola Kyeusi Kizanga, Electrician
"I am incredibly grateful for the opportunity. Some of the skills that I have learnt so far are electrical installations, setting of electrical instruments. I hope to grow my career to become a great electrician."